BrewMonitor: The World's First Real-Time, Comprehensive
Fermentation Monitoring Solution
YOU ARE INVITED!
JOIN THE BREWMONITOR
PILOT PROGRAM*:
GET FERMENTATION DATA,
PAY NOTHING.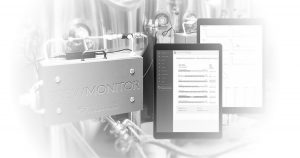 The BrewMonitor™ System is here, and we are beyond excited to get it into brewers' hands. So, we're making it beyond easy for you to get started: 

     1) Try BrewMonitor on your fermentation tank(s).
     2) Track your fermentations' data for up to two months.
     3) Discuss your results with us.

What You Get
Critical Measurements, Accessible from any PC, Phone or Tablet
pH • Density • Pressure • Dissolved Oxygen • Temperature 

The Data You Need to Solve Problems and Improve Products
Fermentation Failures • Production Capacity Limits
Quality Control • Consistency & Reproducibility 

Why a Pilot Program?
We want your feedback! The more brewers are using our system, the better our product will be.

Get started today – it's easy! Complete the form or contact your Precision Fermentation representative:
919-717-3983 / pilot@precisionfermentation.com
*Terms and conditions apply, North America only. Coming soon to other regions.
Data That Matters
• View all active fermentations,
from multiple locations, in a single dashboard
• Get instant insight about any parameters that are out of range
• Set your own thresholds per fermentation
• Receive automatic alerts about problems, via email and text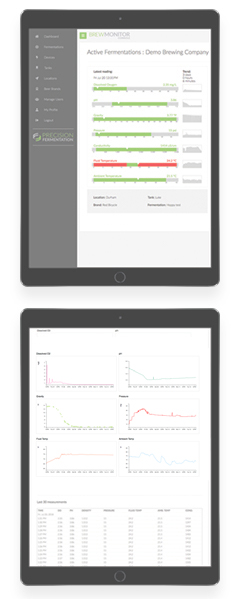 ...At Your Fingertips
• Get a graphical start-to-finish view of your fermentations from continual sampling
• Replace traditional "snapshot" view with a more complete view based on empirical data
• Use real-time data to analyze, compare and benchmark results
• Expand quality control processes to improve outcomes
Join the FREE BrewMonitor Pilot Program!